Grow quality CBD that extractors want
Increase CBD % with drone-based AI to avoid pollination, watch plant stress, and ensure compliant harvest timing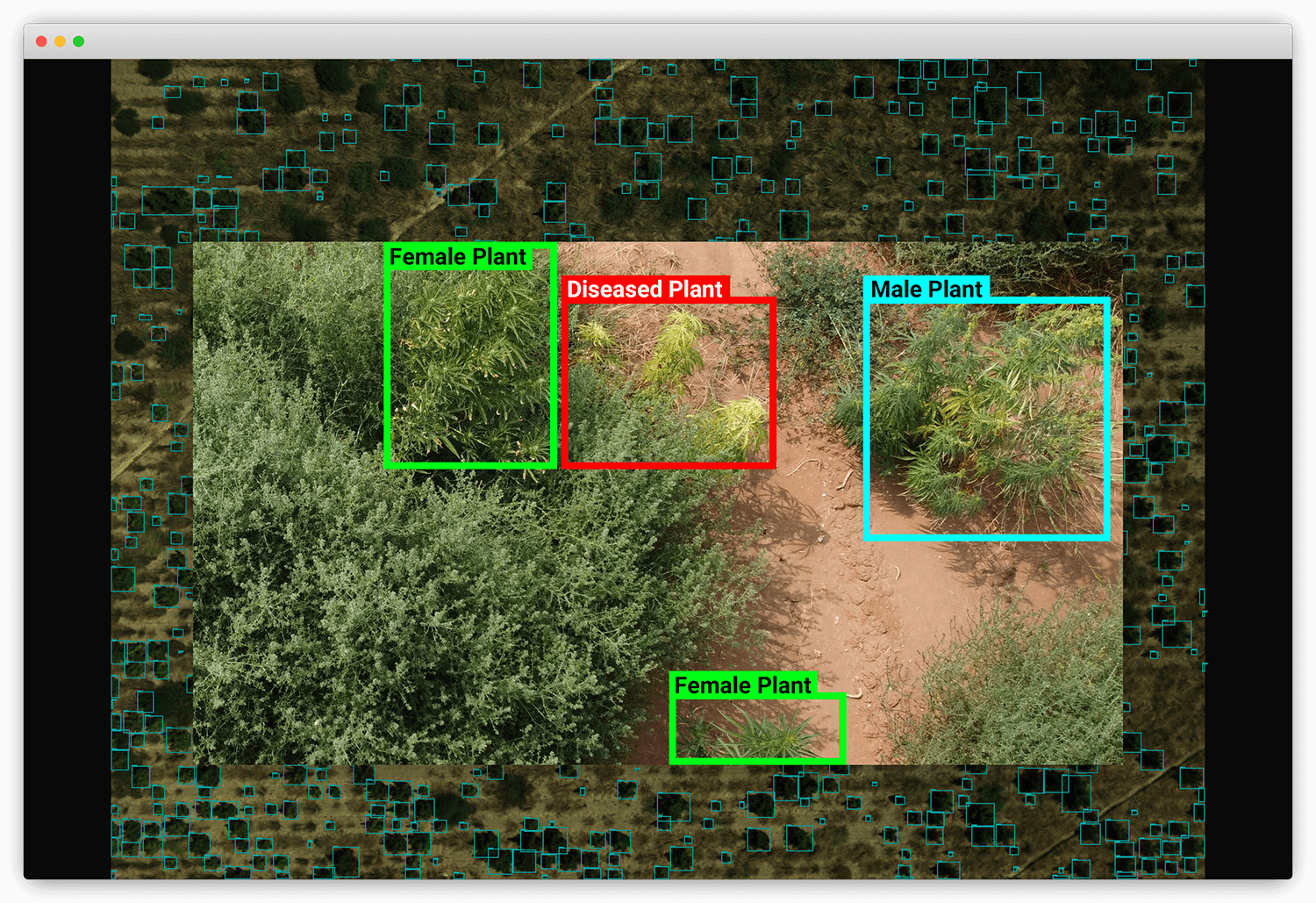 Complete hemp intelligence to increase CBD yield
Self-flying drones
Drones fitted with 4K cameras and multispectral sensors fly on autopilot to map your entire farm and spot hemp stress invisible to the human eye.
AI for hemp
Deep learning AI counts hemp plants and weeds, finds male plants to avoid pollination, detects stress to avoid a THC spike, and helps plan harvest timing.
Male plant map
Images are processed into actionable diagnostics displayed via an interactive map that your whole team uses to reduce labor and optimize spraying.
Hemp Intelligence
Image-based hemp intelligence is embedded in interactive farm maps, that the whole team uses to reduce labor, avoid pollination, and ensure compliance. Count plants, locate male plants, generate surface models, and monitor stress.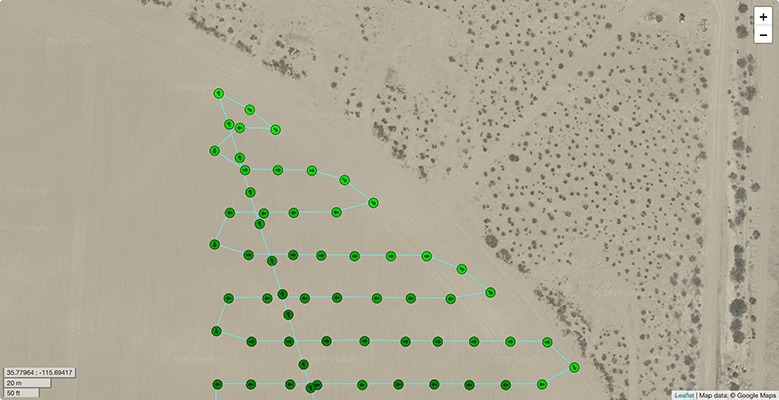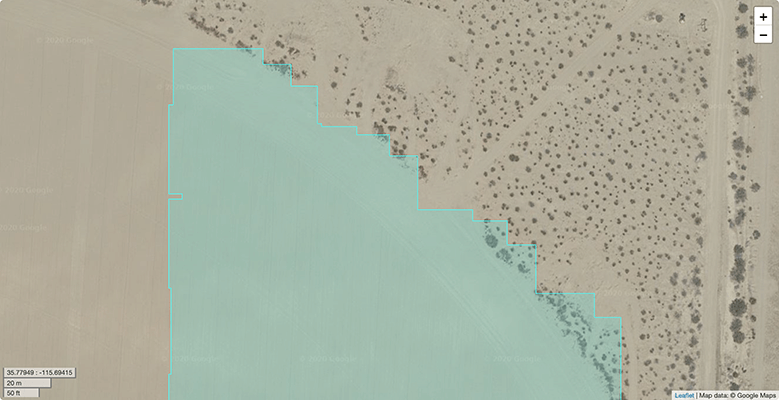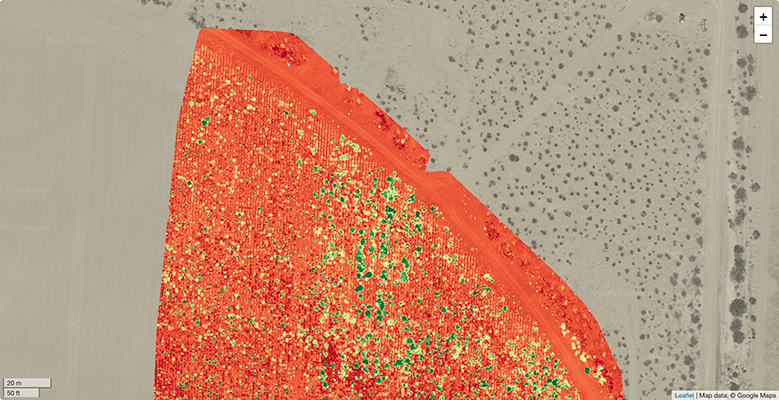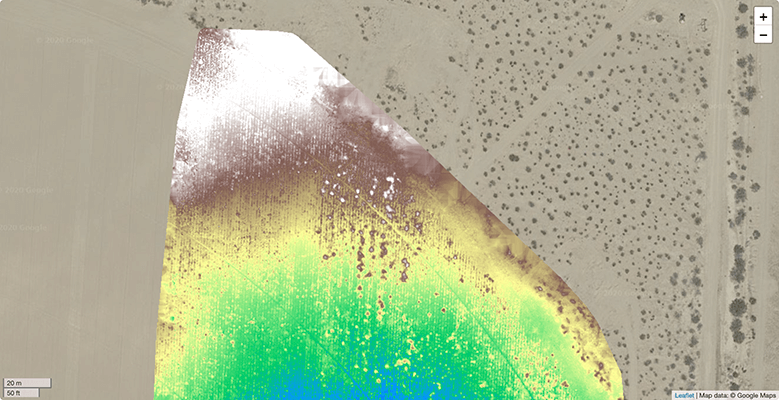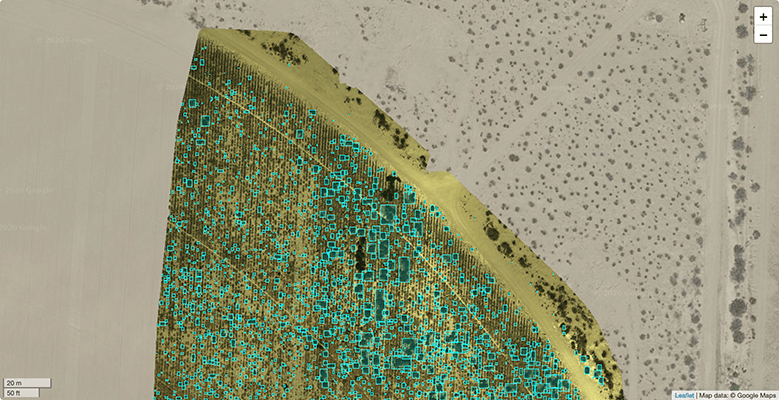 Prevent Stress
Spot plant stress early to avoid an increase in THC. Stress heat map overlays are generated from standard RGB cameras (VARI) and multispectral cameras that capture near-infrared, invisible to the human eye (NDVI).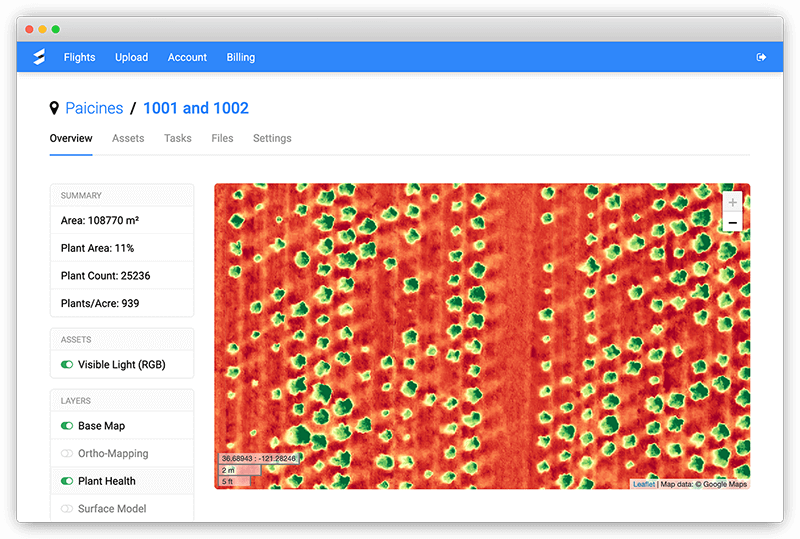 The Skysense Advantage
Skysense is the world's first provider of AI-powered crop diagnostics for hemp, working with some of America's fastest growing hemp farms and CBD extractors.
Backed by an unparalleled combination of hemp and AI experience, and significant venture capital investment, we deliver innovative data solutions that assist in crop stress mapping, eradicating male plants quickly, compliant harvest planning, weed management, irrigation management, and more.​
Secure your competitive edge this growing season by using Skysense's unique technology!
Get Started
Monitor every hemp plant over time
Harvest compliant hemp
Pass compliance testing by avoiding the stress that spikes THC. Skysense uses the near-infrared reflection of plants, invisible to the human eye.
Eradicate males faster
See male plant locations in google maps to eradicate them before pollination ruins CBD yield and makes it impossible to find an extractor willing to buy.
Benchmark growth rate
Catch stunted growth, benchmark yield, and clone the top 1% of plant phenotypes with AI-based plant counting and growth rate monitoring.
Need our expertise to solve a different problem?
Contact us to schedule a meeting and share details about your unique use case or ideas. Skysense has brought together drones, scientific imaging, and AI for the first time to revolutionize your business.
The Skysense team is excited to solve custom problems together and can take care of all the details from regulations and choice of equipment to developing fully trained deep learning algorithms with custom image annotation.
Contact Us